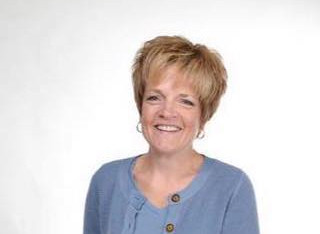 Congratulations to our Member of Note 2020
Saratoga Soundtrack's Member of Note, Lori Porter, will be honored at the Greater NY/NJ Region 15 Member of Note Announcement & Recognition Celebration.  Each year regional choruses have the opportunity to recognize one of their own who goes above and beyond in their service to the chapter."A Member of Note is someone who works tirelessly for the chapter, has a positive influence on the chapter, and is a great ambassador for the chapter." This year, each Member of Note will be announced by a special guest from their own chapter at this virtual event on Friday, October 23 at 7pm.
Lori was recognized for giving tirelessly to the chorus. As Music Committee Chairperson, Lori is vital to the development and implementation of the chorus goals. This year Lori took part in our first PVI program,  sharing her knowledge and enthusiasm for our craft.  Since we started meeting virtually she has been indispensable, helping to play videos and recordings, leading warm ups and taking part in the creation of a virtual chorus. She leads the baritones with kindness and thoughtfulness. She embodies the chorus core values of education, integrity, musical excellence, education and fun.    Other fantastic members of the chorus who were nominated for this award include Lisa Fedele and Rebecca Tebano.