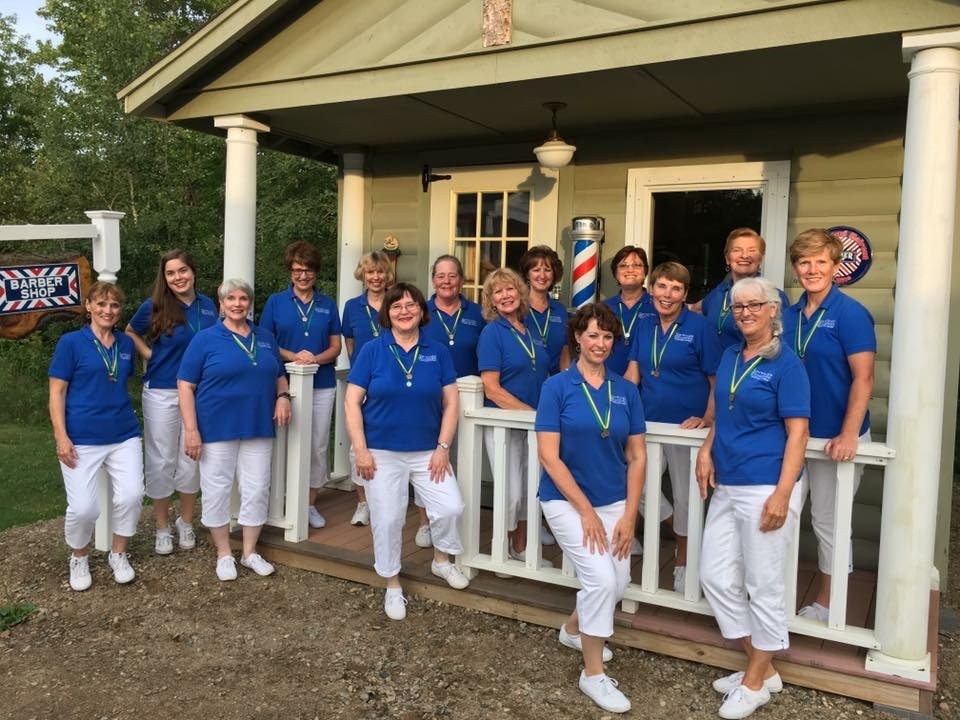 Saratoga Soundtrack Chorus sings for Speculator
The Saratoga Soundtrack Chorus performed recently for an appreciative audience at the Speculator Pavilion in Speculator, N.Y. Saratoga Soundtrack Chorus, an award-winning women's a cappella group singing four-part harmony, is a not-for-profit chartered chorus of Sweet Adelines International, a worldwide organization of women singers committed to advancing the musical art form of barbershop harmony through education and performance. For more information, go to www.saratogasoundtrack.org.
Performing everything from standards and jazz to ballads and contemporary songs the chorus has been entertaining under the direction of the talented composer/arranger/director Nancy Faddegon since 2008. Their musical performance is visually enhanced through characterization and choreography. Through the years this musical group has delighted local audiences at many popular events and venues: Congress Park, Saratoga Race Course, and First Night.
In 2016, SSC placed fifth in the Sweet Adelines Region 15 Greater NewYork/New Jersey. At the SAI competition held in Las Vegas in 2015, Saratoga Soundtrack won fourth place in Division A (small choruses).
Saratoga Soundtrack Chorus rehearses Monday nights at the Knights of Columbus, 50 Pine Road in Saratoga Springs. For more information, go to www.saratogasoundtrack.org or www.facebook.com/SaratogaSoundtrack.
POSTED:  Saratogian Website