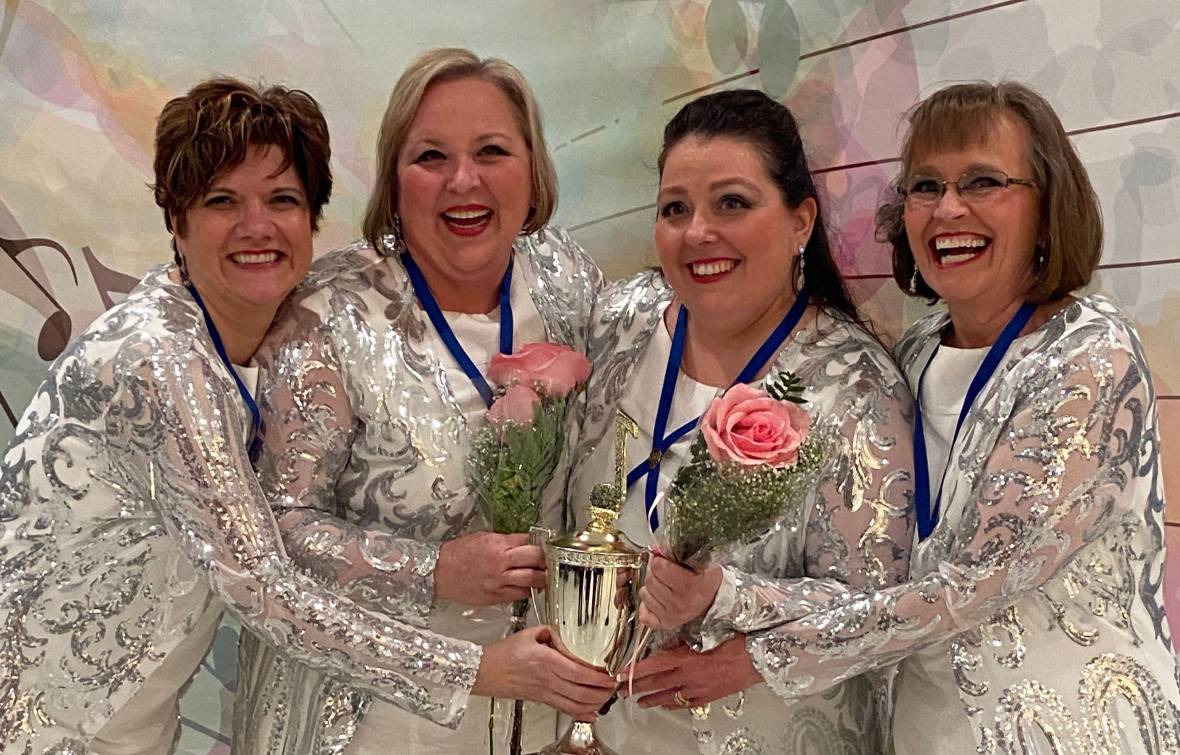 Illuminate 2022 Regional Champions
Becky King - Tenor 
Alicia Caron - Lead
Cherie LaDuke - Bass
Jennifer Hunter - Baritone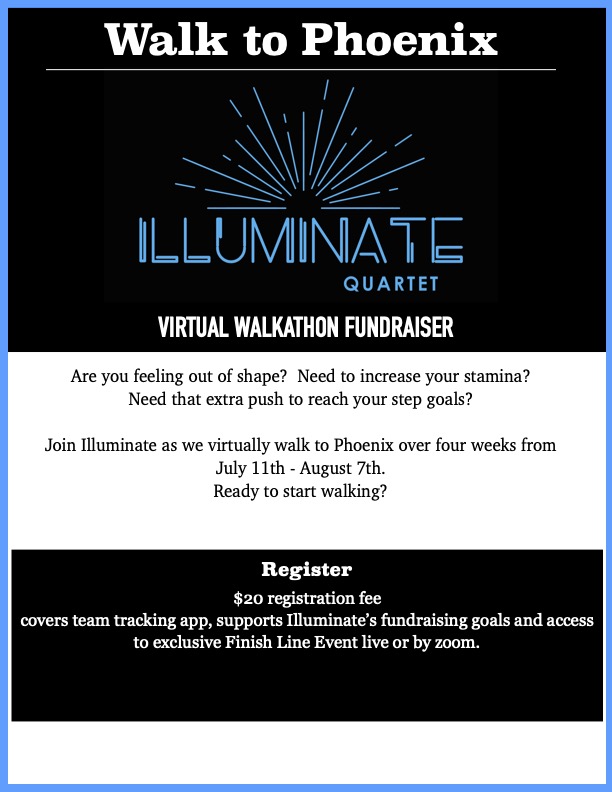 FAQ:
How do I register?
Step 1: Sign into our challenge on challenge runner.  Click here for directions or click pdf link below. 
Step 2: Send in your donation that covers the use of the challenge app for four weeks,  our Finish Line Event, and supports Illuminates fundraising goals. (see next question for payment details)
How do I donate?
Write a check to Illuminate quartet  and send to Becky King 25 Kensington Drive, Canton,MA 02021, or give cash or check to any quartet member.   
You can Venmo @Illuminate-Quartet-BK, or scan VENMO QR CODE.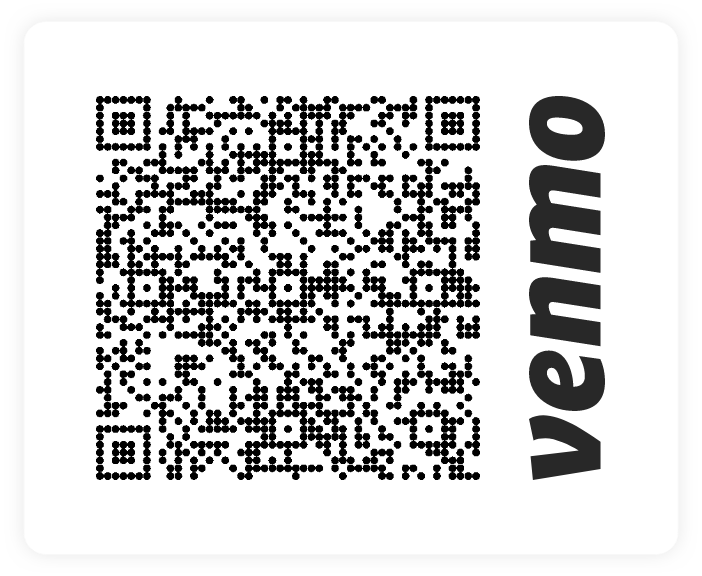 How does the walk-a- thon work?
Follow the directions here or in the pdf document below to register using challengerunner.com. Once there,  you will be asked to pick a team.  After linking the tracker on your phone or watch, your daily steps will be added to the site automatically and teams will compete for the most steps!  The tracking starts July 11th and ends August 7th.   
Which trackers connect directly?
Apple Health (iphone app), Fitbit, Garmin, Google Fit (online and Mobile), Mapo my Fitness, Misfit, Omron, Oura, Polar, Samsung Health, Strava, Suunto, Withings.
What if I don't have a tracker on my phone or don't want to link my tracker.   
You can manually put your steps into your account instead. You can also text your data to our exclusion challenge number.
What are the teams?
You can be TEAM BECKY, TEAM ALICIA, TEAM CHERIE or TEAM JENN.  If you don't want to pick a team, one will be picked for you.  The quartet member on your team is your coach and motivator. 
We'll be posting on our FB page and sending emails to keep you going!  Watch the Leaderboards on the website or app to see how your team is doing.
What is the Finish Line Event?
Sometime in August, the quartet will do a show open to only those who participated.  The details are TBD but it will be available LIVE and on ZOOM.
What else should I do?
Follow us on FB at facebook.com/illuminatequartet to get motivated.   Add your own comments to cheer on your team!  Keep a look out for emails and announcements regarding our Finish Line Event.
Invite your quartet, your friends, your chorus to join in too!
Can I donate and not walk?
Sure!  
Awards and Achievements:
2022 Greater NY/NJ Region 15 Quartet Champions