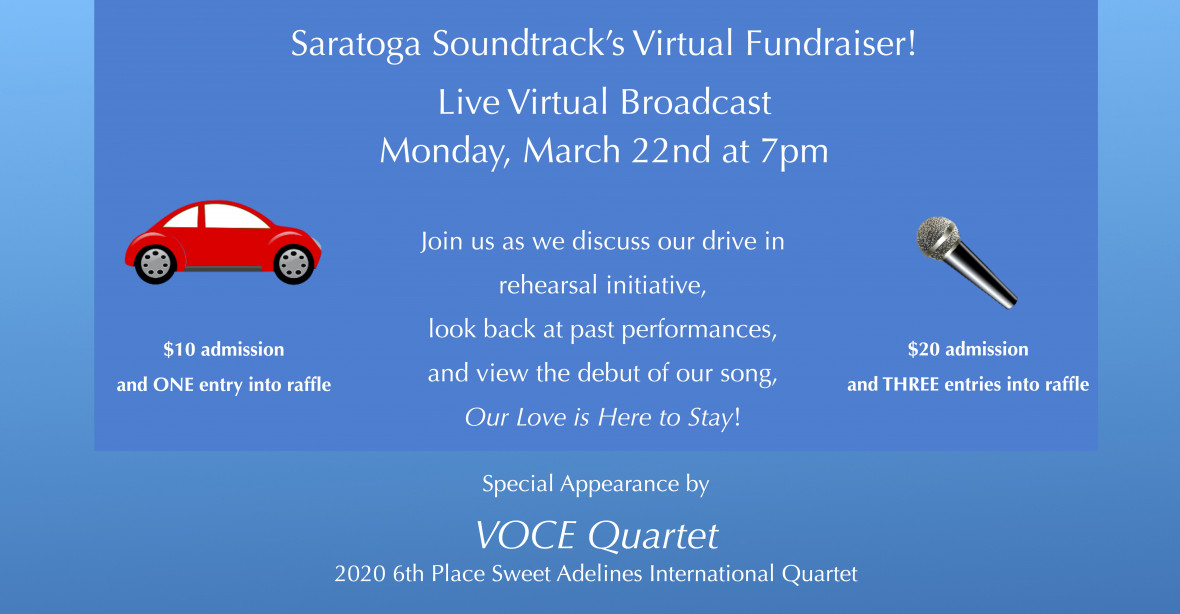 Thank you! Chorus Fundraiser is a Success
Our fundraiser on March 22, 2021 was a great success!   We were able to reach our goal of funding our Drive-In Rehearsals!
Friends, family and fans joined us on YouTube Live as we discuss our Drive -In Rehearsal initiative, looked back at past performances, and held the debut our new song, "Love is Here to Stay"! A wonderful performance from Voce Quartet, 2020 6th Place Sweet Adelines International Quartet, brought the laughs and smiles.
You can watch the whole show here and the Virtual Chorus of Love is Here to Stay, here
Our raffle winners will be contacted personally.  Thank you!